If you've just purchased a new Ring Doorbell and don't know about the Ring Doorbell installation process, then you've come to the right place. Our goal in this article is to assist you, whether you've decided on a wired setup or opted for the flexibility of a wireless one.

Firstly, it's important to understand that the Ring Doorbell is a fantastic device designed to bolster the security of your home. It's a smart doorbell that connects with your WiFi network and provides you with real-time video and audio communication with anyone at your door, no matter where you are.
The setup of the Ring Doorbell can be broadly divided into two categories – the Ring Wired Doorbell installation and the Ring Doorbell wireless installation. While both versions serve the same purpose, their setup procedures vary slightly due to their different power sources.
For the wired installation, you will need to connect your Ring Doorbell to your existing doorbell wiring. This can be slightly more complex but offers the advantage of a continuous power supply to your Ring Doorbell. On the other hand, the wireless setup involves connecting the device to a rechargeable battery and your WiFi network. This offers the advantage of easy installation and flexibility of location.
This guide will offer you step-by-step assistance on how to install your Ring Doorbell, catering to both wired and wireless setup scenarios. We will also delve into troubleshooting common setup issues and tips on how to optimally configure your Ring Doorbell settings for the best performance. So, let's get started and unlock the full potential of your Ring Doorbell!
How to Install a Ring Doorbell:
Are you wondering how to install a Ring Doorbell? The installation process is relatively straightforward, regardless of whether you're undertaking a Ring wired doorbell installation or a Ring doorbell wireless installation. Here's a step-by-step guide for both methods:
Ring Wired Doorbell Installation:
Turn Off Power: Ensure the power to your existing doorbell wiring is turned off. This is an essential safety step before you proceed with the installation.
Remove Old Doorbell: Detach your old doorbell from the wall.
Mount the Bracket: Mount the provided Ring Doorbell bracket on the wall using the included screws.
Connect Wires: Attach the doorbell wires to the screws on the Ring Doorbell.
Attach the Ring Doorbell: Once the wires are connected, attach your Ring Doorbell to the mounted bracket and secure it with the included security screws.
Turn On Power: Turn the power back on to complete the Ring wired doorbell installation.
Ring Doorbell Wireless Installation:
Charge the Battery: Before you start the installation, ensure the Ring Doorbell's battery is fully charged.
Mount the Bracket: Attach the provided mounting bracket to your desired location using the included screws.
Attach the Ring Doorbell: Once the bracket is in place, mount the Ring Doorbell onto the bracket and secure it with the included security screws.
Set Up in Ring App: Follow the instructions in the Ring App to complete the ring doorbell wireless installation.
Remember, knowing how to install a Ring Doorbell properly ensures its optimal operation. If you run into any issues during your Ring wired doorbell installation or Ring doorbell wireless installation, refer back to these steps or reach out to Ring's support for further assistance.
Configure Ring Doorbell Settings:
Configuring your Ring Doorbell settings correctly is just as important as the physical installation. Whether you've completed a ring video doorbell installation or a wireless one, proper configuration of the settings ensures that you get the most out of your device. Here's a guide on how to manage your ring doorbell settings:
Download and Install the Ring App: To configure your Ring Doorbell settings, you'll first need to download the Ring app to your mobile phone or tablet. This app is central to managing your ring doorbell setting.
Connect to WiFi: Once the Ring app is installed, follow the prompts to connect your Ring Doorbell to your WiFi network. This is a critical part of the ring video doorbell installation process.
Configure Alert Settings: In the Ring app, you can set your alert preferences. This includes motion detection alerts, doorbell ring alerts, and more. Adjusting these ring doorbell settings to your preference will ensure you're alerted to what matters most to you.
Set Up Motion Zones: The Ring app also allows you to configure your motion detection zones. These are specific areas where if motion is detected, the Ring Doorbell will send an alert. Customizing this ring doorbell setting can help minimize false alarms.
Configure Video Settings: You can also adjust the video settings of your ing Doorbell. This includes the video resolution, which impacts the quality of the footage captured by your Ring Doorbell.
Remember, proper configuration of your ring doorbell settings is crucial to ensure you're maximizing the utility of your device post your ring video doorbell installation. Adjust these settings as needed to best suit your home and security needs.
Fix Common Ring Doorbell Setup Issues:
During the Ring Doorbell setup process, you may come across some common issues that could hinder you from setting up a Ring Doorbell properly. But fear not. These problems are usually straightforward to troubleshoot. Here are some common problems and their solutions:
Connectivity Issues: If your Ring Doorbell fails to connect to WiFi during the Ring Doorbell setup, first check if the password entered is correct. Make sure your doorbell is within range of the router. If the problem continues, try resetting your router.
Firmware Update Failures: When setting up Ring Doorbell, the device should automatically check for and install any available firmware updates. If this process fails, ensure your Ring Doorbell is properly connected to WiFi. If the problem continues, restart your Ring Doorbell and try again.
Motion Detection Issues: After setting up a Ring Doorbell, if the motion detection feature isn't working, check your motion settings in the Ring app. The motion sensitivity may be set too low, or the zones may not be properly configured.
Video Quality Issues: If you are experiencing poor video quality after your Ring Doorbell setup, it may be due to a low WiFi signal or an outdated app. Check your WiFi signal strength in the Ring app and update your app if necessary.
Power Issues: If you are using a battery-powered Ring Doorbell, and it's not turning on even after a full charge, try resetting the device.
While setting up a Ring Doorbell or dealing with post-installation issues, always ensure you follow the appropriate Ring Doorbell setup process for the smooth operation of your device.
Conclusion:
The process of a Ring Doorbell setup, whether wired or wireless, doesn't have to be daunting. Understanding how to carry out a successful Ring Doorbell installation, configuring settings to suit your needs, and troubleshooting common setup issues are all keys to enhancing your home security with this smart device.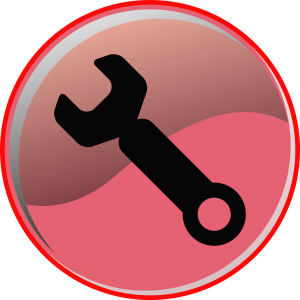 Once you've mastered setting up a Ring Doorbell, you can enjoy peace of mind knowing you can monitor your front door from anywhere. Remember, each step, from the Ring Doorbell installation to the final configuration of settings, contributes to the effectiveness of your Ring Doorbell system.
While issues may occasionally arise during the Ring Doorbell setup, most of them are easily rectifiable with some basic troubleshooting. And, of course, Ring's customer support is always available to assist you if needed. We hope this guide has been helpful in setting up your Ring Doorbell and has made the process smoother and more understandable. Enjoy the added security and convenience that comes with your Ring Doorbell. To know more about Ring Doorbell and resolve some other related issues, please visit our Ring Doorbell Support Page.